SKLAVENITIS
Using our years of expertise in providing solutions that cover the Business Process Management (BPM) needs of our clients, we have successfully design, implemented and monitoring an end to end Multiplatform solution for a large Super Market Chain (Sklavenitis). That solution, tailored specifically to the business requirements of the client, was specifically designed to serve the internal ordering system of the whole Market chain. It contains three major systems:
The back-office system
A web system, through which administrators using a browser are be responsible for parameterizing the functions and entities to be delivered to end users through the web
A mobile application, for both Android and iOS platforms, available to end users.
Our implemented back-office system provides solutions for user management, parameterization of the entire product catalog, which is available to other systems used by the end -users, capability to create and manage product categories and subcategories, ordering management and the parameterization and management of various reports.
Through the web system, all products of the product catalog are displayed, organized into categories and subcategories, with search and grading filter capability also provided for search criteria based on specific product features. In addition, the user of the web system is able to browse for orders in the system history in order to review the data of those orders.
Finally, our mobile application solution for Android and iOS platforms, provide the same capabilities with web system, utilizing the offline functionality in downloading the product catalog (ie without requiring constant Internet connection) for finding and visualizing product features.
So far, our BPM solution has successfully processed and completed almost 30000 orders, with over 500 registered stores and approximately 1400 users operating on our BPM system.
HAS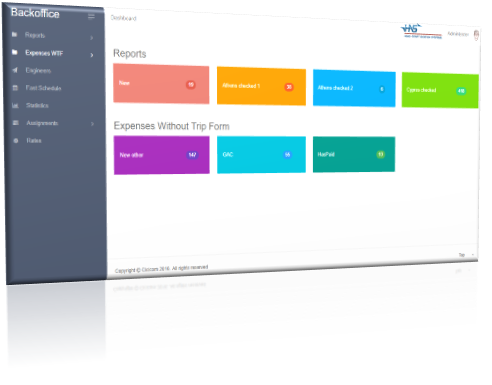 Our company has successfully designed and delivered a BPM Multiplatform solution for an aircraft maintenance company (Project HAS). Our solution was effectively used to remodel and restructure the business processes of our client, by creating trip forms and reports, expense sheets and corresponding documents. All these forms were used by our client's aircraft engineers for speeding up the internal processes within the company. Our BPM solution consists of two main components:
The mobile application system, available for both Android and iOS platforms
The Back-office main management system
Our Android and iOS mobile application was specifically designed to be used by the aircraft engineers of our client, to create forms for internal use, through a user-friendly menu. The functionalities that our mobile application exhibits are:
Offline mobile operation; created forms are stored locally in mobile device in absence of WIFI / 3G /4G connectivity and forwarded to back-end system later on
Creation of Trip Forms and transmission to back-end system
Creation of Expense sheet form (with added Receipts) and transmission to back-end system
Capability of modification / editing of all forms
Rest Expenses extraction
Statistical analysis based on form data
History log
The principal need addressed by our application solution is that it simplified the internal process of sending the appropriate forms from the employees of our client to the Back-office system and that it minimized sending time and user mistakes.
By transforming our client's business needs to technical specifications, our back-office solution was the end point for all forms, reports and expense sheets created by end users through the mobile application. All relevant data are stored in the back-office database system, for further processing and management, if necessary. Our back-office system also contains various employee data such as Engineer Profiles, Statistics, Monthly Reports, employee availability and update status boards, Assignment List and Rate Tables. Rate tables were updated daily, to ensure maximum precision during currency exchange. Finally, our back-office system is specifically designed, so that specific employees have access only to files and forms that are relevant to them.
INSTAYACHT
As part of our company's BPM portfolio, we have developed a total solution for the creation of an integrated reservation platform, specifically designed for private motorized marine vessels, named Instayacht. The targeted group of this platform solution are the travelers, who wish to rent a boat or a cruise yacht for their vacation, and the boat owners who wish to promote and offer their respective services to the travelers. Our offered BPM solution consists of the following parts:
Mobile applications for Android and iOS
Backoffice
Web Front End
As a business requirement, the mobile applications support two different types of users, the travelers and the boat owners. Through an attractive and user-friendly menu, the user defines which type of user he is, so that he can utilize the application with maximum efficiency and corresponding functionality.
For travellers, who are interested in renting a boat, the mobile applications allow them to:
Send a request for boat rending, by submitting a form with his travel preferences (date, destination, etc). After the request, the traveler can manage all fare offer received and make his choice.
Select the desired cruise from a list of options.
Select a list of special offers (created by the boat owners)
See all available boats through the back-office system, and check all necessary info of each boat, such as photos, rating, space.
Make the reservation.
For boat owners, interested in promoting their services, our mobile application allows them to:
Manage the request of travellers and submit their offer
Create, send and manage a special offer to travellers, regarding their offered services
Manage their fleet of boats
Our Instayacht Back-office system is designed to manage all the data which are stored to our secure database.
DOCTOR TV
Our company, focused on the development of Software as a Service (SaaS) solutions, has developed a modern, digital reproduction tool used for the promotion of our client's professional services, the Doctor TV platform. Doctor TV targets a specific client category portfolio (professionals in medical services), focusing on the development of our client's TV channels through which they can promote and advertise their medical premises and services. The content of the Doctor TV reproduction tool is specifically designed from our company and is distributed on our client's clinic screen to be viewed through a smart device allowing remote programming of its content. Our solution includes the utilization of a smart network device for the projection of audio and visual data material, using a specific software for the configuration and the reproduction of this material. All data are sent through a cloud server, to ensure the security of data transmission.
The Doctor TV digital playback includes a series of automatically rotating slides that present real-time information, regarding:
Main slide menu with Video and Live info presentation
Client professional profile
Client services
Generic information
Client cooperation
Articles
Patients entertainment
Advertisements
As a part of our proposed Doctor TV SaaS solution, our company undertakes the configuration of the audiovisual material, offering the possibility, through an integrated management platform, of customizing the following parameters by the user himself, such as: changing slide information and importing / sending instant messages.
The integration of our Doctor TV solution offers the following benefits to our clients:
Increase of clientele
Instant Messaging, directly appearing on TV screen
Immediateprogram starts, with the push of a button
Video representation in 4K HD resolution
Display content analysis in HD 1080p
Unlimited number of video projection, no financial restrictions applied
Play up to 8 tabs / slides
Hosting of private TV channel in secure Cloud Server, with no extra charge commissioned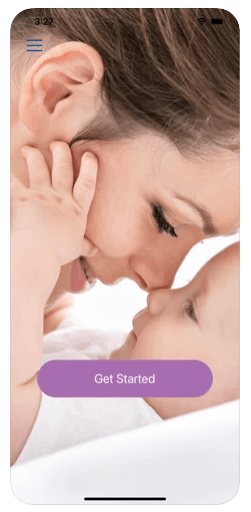 As part of our ongoing efforts to expand our SaaS portfolio, we have successfully designed MyLife Live, a SaaS solution aimed at the Institute of Life's in-vitro laboratory.
Through the MyLife Live app, our company provides an easy-to-use solution that allows Institute Of Life prospective parents to track the progress and status of their in-vitro process.
The fully customized back-end of the MyLife Live app solution communicates seamlessly with the embryoscope in order to extract data quickly and publish it in real-time in the front-end.
Given the dearth of similar applications or implementations that allow users to view the full fertilization process in close-up and real-time, it is a unique solution for Europe.
Prospective parents can use the MyLife Live app to watch daily video sequences of their fertilized eggs straight from the petri-dish and follow the advancements as they happen.